COVID Update
Face masks are currently required for all visitors indoors. Vaccination status is not currently required to view exhibits.
Proof of vaccination or a negative COVID test may be required for select events, celebrations and lectures. If you have any questions, please contact info@napavalleymuseum.org for information.
Please wear your masks to protect our visitors, staff, and the residents of our neighboring Veterans Home. The State and County have relaxed but not removed restrictions on indoor museums for visitors and for events. Vaccination status and COVID test are not currently required to view exhibits. In some instances, attendees at select Museum events must attest to vaccination status or provide proof of a recent negative COVID test. Please visit our Hours & Admission page for the latest admission requirements.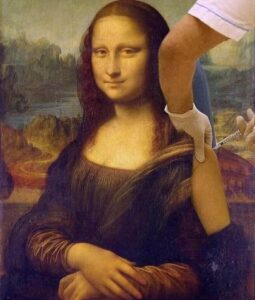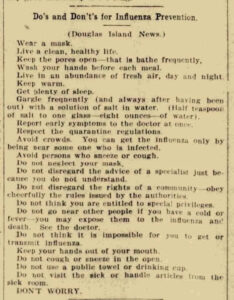 We look forward to offering you a safe and enjoyable museum experience.
Please do not visit if you feel sick, have a temperature over 100 degrees, or if you have been around someone who is sick.
Face coverings or masks will be required of all visitors, staff, and volunteers while in the Museum. Disposable masks will be available for those who do not have one.
Please observe social distancing. Children must remain with adults during the visit.
Hand sanitizers will be readily available throughout the Museum.
SVMA will be disinfecting frequently touched surfaces regularly and we are cleaning the Museum daily.
The Napa Valley Museum Yountville is working closely with the California State Veterans Home Yountville, and is monitoring the latest information from the State of California, Town of Yountville and Napa County Public Health , as well as information and guidelines provided by the Centers for Disease Control and Prevention (CDC) related to the Novel Coronavirus (COVID-19).
---
The Museum's priority is the health, safety, and well-being of our visitors, staff and volunteers. Because we are fully committed to ensuring our spaces are safe and welcoming to all, we're providing you with information about what Napa County Public Health, and the CDC recommends, plus what the Museum is doing:
Take Care of Your Health and Help Protect Others by:
Staying home if you're not feeling well.
Washing your hands frequently (use soap and water for at least 20 seconds) or using hand sanitizer with at least 60% alcohol.
Maintaining social distance (at least an arm's length or 3-6 ft. between yourself and others).
Avoiding touching your eyes, nose, and mouth.
Visiting the Napa County website for current information about local and national recommendations regarding the Novel Coronavirus (COVID-19).
Measures Being Taken at the Napa Valley Museum Yountville:
Encouraging Museum staff and volunteers to wash their hands frequently and stay home when sick
Wiping down frequently touched surfaces using disinfecting wipes
Temporarily cancelling large group tours to the Museum
Advising that visitors who have been exposed to the virus, or who are sick, or who are caring for someone who is sick, should visit us another time.
Additional resources:
Napa County: https://www.countyofnapa.org/2739/Coronavirus
CDC: https://www.cdc.gov/coronavirus/2019-ncov/community/index.html?CDC_AA_refVal=https%3A%2F%2Fwww.cdc.gov%2Fcoronavirus%2F2019-ncov%2Fpreparing-individuals-communities.html