Staff
We look forward to hearing from you.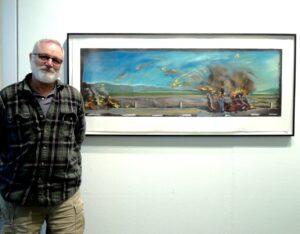 Facilities Manager
ext. 103
Mike Cabral, Facilities Manager, is a native Californian and has owned numerous successful businesses. When not working, Mike enjoys music and the outdoors. You may have seen him running security at the Napa Valley Opera House or changing the marquee at the Uptown Theater.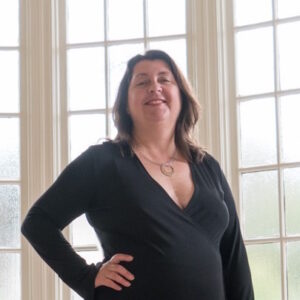 Laura Rafaty
Executive Director
ext. 110
Laura Rafaty is an experienced nonprofit arts leader, producer and writer, and also brings decades of both nonprofit and for-profit business and legal experience to her position as Executive Director. A veteran of local nonprofits including the Napa Valley Performing Arts Center at Lincoln Theater, Friends of the Cameo Cinema, and the Napa Valley Opera House, she is also a Tony-nominated theatrical producer and founder of NapaShakes, and a former retailer selling limited editions and originals by artists including Lowell Herrero and Aaron Foster. Laura lives in Saint Helena with two dogs and a particularly opinionated cat.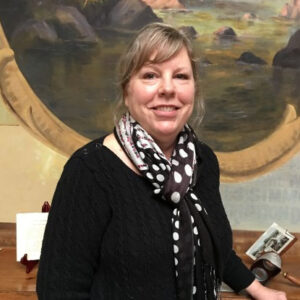 Stacey Stern
Collections Manager
ext. 113 (voicemail x106)
Stacey Stern, Collections Manager, received her B.A. in Humanities & Cultural Studies with an emphasis in Art History from Dominican University, and is completing her M.A. in Museum Studies in addition to an M.B.A. from John F. Kennedy University. Stacey has worked with a variety of museums, most recently at the Sonoma Valley Historical Society, the Healdsburg Museum & Historical Society and the Bay Area Discovery Museum. Stacey lives with her daughter in Santa Rosa and enjoys traveling and experiencing world cultures.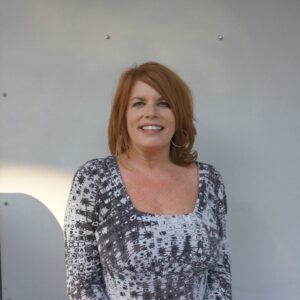 Cindy Taylor
Finance Administrator
ext. 109
Cindy Taylor, Finance Administrator, has lived in Napa for 14 years working as a bookkeeper and financial administrator for a variety of businesses including Thomas Bartlett Interiors. Cindy studied early childhood development at Napa Valley College. Cindy has two children, Luke and Megan, with whom she loves to enjoy the outdoors, camping and fishing.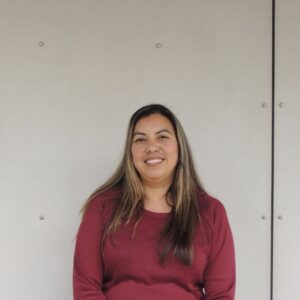 Marina Vlnar
Education Manager
ext. 112
Marina Vlnar, Education Manager, received her B.A. in Anthropology Cum Laude with a Minor in Native American Studies from CSU Sacramento, and is completing her M.A. in Museum Studies in addition to a M.B.A. from John F. Kennedy University. Marina has completed many museum community engagement programs, especially pertaining to Native American collaboration in exhibit design and interpretation. Marina is married with three children and enjoys spending time "glamping" in her trailer with her family.