Staff
We look forward to hearing from you.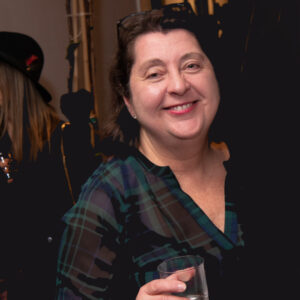 Laura Rafaty
Executive Director
ext. 110
Laura Rafaty is an experienced nonprofit arts leader, producer and writer, and also brings decades of both nonprofit and for-profit business and legal experience to her position as Executive Director. A veteran of local nonprofits including the Napa Valley Performing Arts Center at Lincoln Theater, Friends of the Cameo Cinema, and the Napa Valley Opera House, as well as nonprofits in New York and Palo Alto, she is a Tony-nominated theatrical producer and the founder of NapaShakes. Laura lives in Saint Helena with two Tibetan Spaniels and a particularly opinionated cat, is notorious for emailing the staff at all hours, and can usually be spotted at museum events with a signature glass of Scotch in her hand.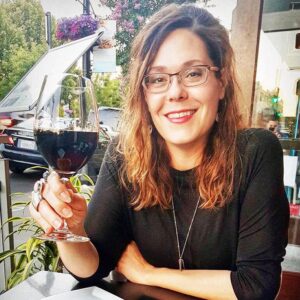 Amanda Leopold
Finance & Administrative Manager
ext. 109
Amanda Leopold, Finance Administrator, brings a deep background in finance, accounting and administration, plus a passion for the arts, to her position running the Museum's finance and administrative functions. Amanda lives in Napa with her husband (who visited the museum and pitched his wife for the job – for which we will always be grateful!), and she has been working as a bookkeeper and financial administrator for a variety of businesses including most recently Joseph Phelps Winery. She loves to travel, dislikes eating beets, and enjoys singing along to Bill Joel's "Piano Man." Amanda started working a few days before the Museum shut down for a pandemic, and has since become a veteran member of the team.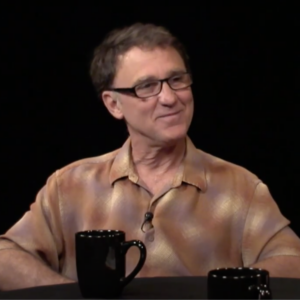 Michael Mingoia
Director of Exhibitions
ext. 111
Michael Mingoia brings decades of experience in museum, theatre and amusement park design and fabrication to his role. Michael designs and builds our exhibits, bringing theatrical flair (and lots of big hand gestures) to the creation of eye-popping, mind-bending exhibitions and installations. An award-winning designer, past clients include The Gap, Six Flags Discovery Kingdom, The Walt Disney Family Museum, Santa Cruz Boardwalk, UPS, and other major brands. He lives with his family in Sebastopol, and answers to anything except "Hey Mikey."
Jonathan "JON" Fetzer

Museum Gallery & Store Manager
Jonathan "JON" Fetzer leads our gallery team as Museum Gallery & Store Manager. JON is a multi-disciplinary visual artist. musician and producer who received his B.A. in Music Industry Business. A local guy who attended New Tech High, he has worked in several talent agencies as well as a Box Office and House Manager for the Blue Note in Napa. As a musician, he has worked at many festivals and events, and his work earned a feature in the Napa Register. He recently garnered even more fans at SXSW Online tonight – the virtual version of this prestigious and popular festival. Please come say Hi to JON at our front desk when you next visit our galleries and our Museum Store.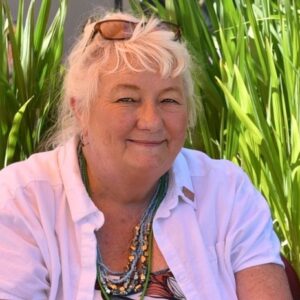 Kathleen Stewart
Registrar
Kathleen Stewart, Collections Registrar, brings with her a degree in Fine Arts with an emphasis in Printmaking as well as a minor in Art History and Museum Studies from Southern Oregon University, Ashland, Oregon. Kathleen says it best: "Combining a lifelong love and appreciation Fine Art, History, Science, and Museums prepares me well for the research, preservation, and care of artifacts. Working as a printmaker for several years in Oregon, making copper plate etchings, gives me an understanding of the craft of art disciplines. I look forward to continuing working in Collections as a Registrar as I have been volunteering in Collections and the Gallery for the past several years.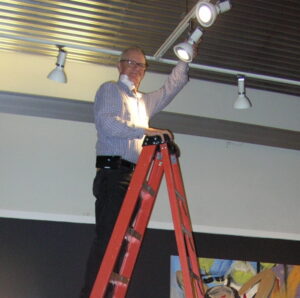 Tom Ewing
Facilities Manager
Tom Ewing is our much-cherished Facilities Manager, who keeps things running smoothly, particularly our pesky pond pump, on which he lavishes much attention. He is himself a gifted artist and photographer, but is mechanically minded such that he can repair practically anything at the Museum. He also collects and restores vintage trucks – you may see him around town driving his 1948 F1 Ford. Tom lives nearby in Yountville.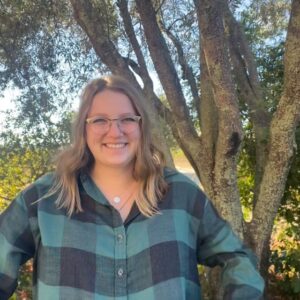 Olivia Griffin
Gallery Assistant and Assistant to the Executive Director
Olivia is a recent graduate from Saint Marys College where she studied Global Studies and Art history. She loves to try new foods, travel, and visit museums. When she isn't in a museum she is trying to make art of her own! We are excited to add Olivia to our team – come say hello to her at the front desk.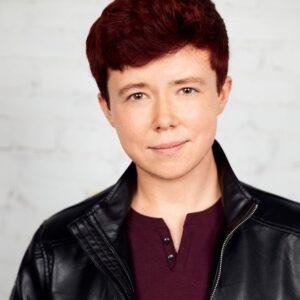 Alexander Belmont
Gallery Assistant and Assistant to the Executive Director
Alexander joins our busy gallery team, assisting the Gallery Manager in the Museum Store and keeping things running in our exhibitions. He also serves as Assistant to the Executive Director, helping to manage communication and social media. Alexander brings a solid business and artistic background as both a theatre company Artistic and Managing Director, plus artistic sensibilities as a freelance photographer. His special skills in acting and tap dancing could come in especially handy greeting guests at the busy front desk!