Postscript
Follow up with updates, links and information from our exhibitions, programs and special events
---
VETERANS HOME HISTORY CASE OPENING CELEBRATION:
On June 13, 2019, the Napa Valley Museum Yountville welcomed special guests to celebrate the opening of the Museum's Veterans Home History Case display. This permanent exhibition case, which was funded by a grant from the Napa County Board of Supervisors and the Wells Fargo Foundation, will provide a home for a rotating display of photographs, objects and artwork celebrating the history and contributions of the Veterans Home of California, Yountville. It currently includes the "crown jewel" of the Home's own archives: a Congressional Medal of Honor awarded to Colonel Nelson Holderman for his bravery in one of World War I's most famous battles: the siege of the "Lost Battalion." Captain Holderman was commandant of the Veterans Home in Yountville for 30 years, and it was re-named in his honor.
The exhibit was curated by a team led by Veterans Home Senior Librarian Jennifer Allen and the Museum's Manager of Exhibitions & Programs Ariel Loraine. Guests at the opening included California Veterans Home Yountville Administrator Fred Just, Museum Board of Trustee President Ronda Schaer, and Wells Fargo Foundation representatives Pam Rubio and her husband, Vietnam Veteran Chris Rubio. The current display, which also features large-scale photographs and objects on loan from the Home, will be featured at the Museum through July 7; a newly curated case will debut in December of 2019.
All photos below by MJ Schaer-Photography, other than historic postcard of California Veterans Home Yountville

---
Flamenco | Picasso
June 21, 2019
This sold-out event combined flamenco music, wine from Gen7 Wines, light Tapas, and Museum Admission plus a curated tour by our Guest Curator of: Picasso & the Masters of 20thCentury Printmaking. We explored the printmaking mastery of Picasso, Miro, Mattise, Motherwell, Chagall and others accompanied by the exquisite flamenco guitar music of Mark Taylor. More of Mark's music is at: marktaylorflamenco.com (photos by  Maite Klein; guitars by luthier Mark Berry)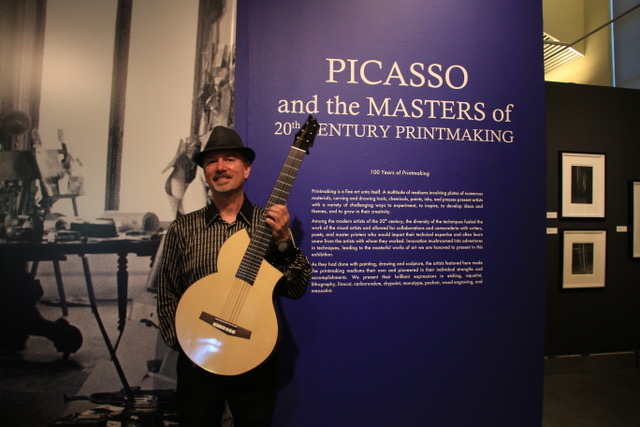 ---
2nd Annual Tartan Day Whisky Tasting 2019
April 6, 2019 with James Forbes
at the CIA at Copia in Napa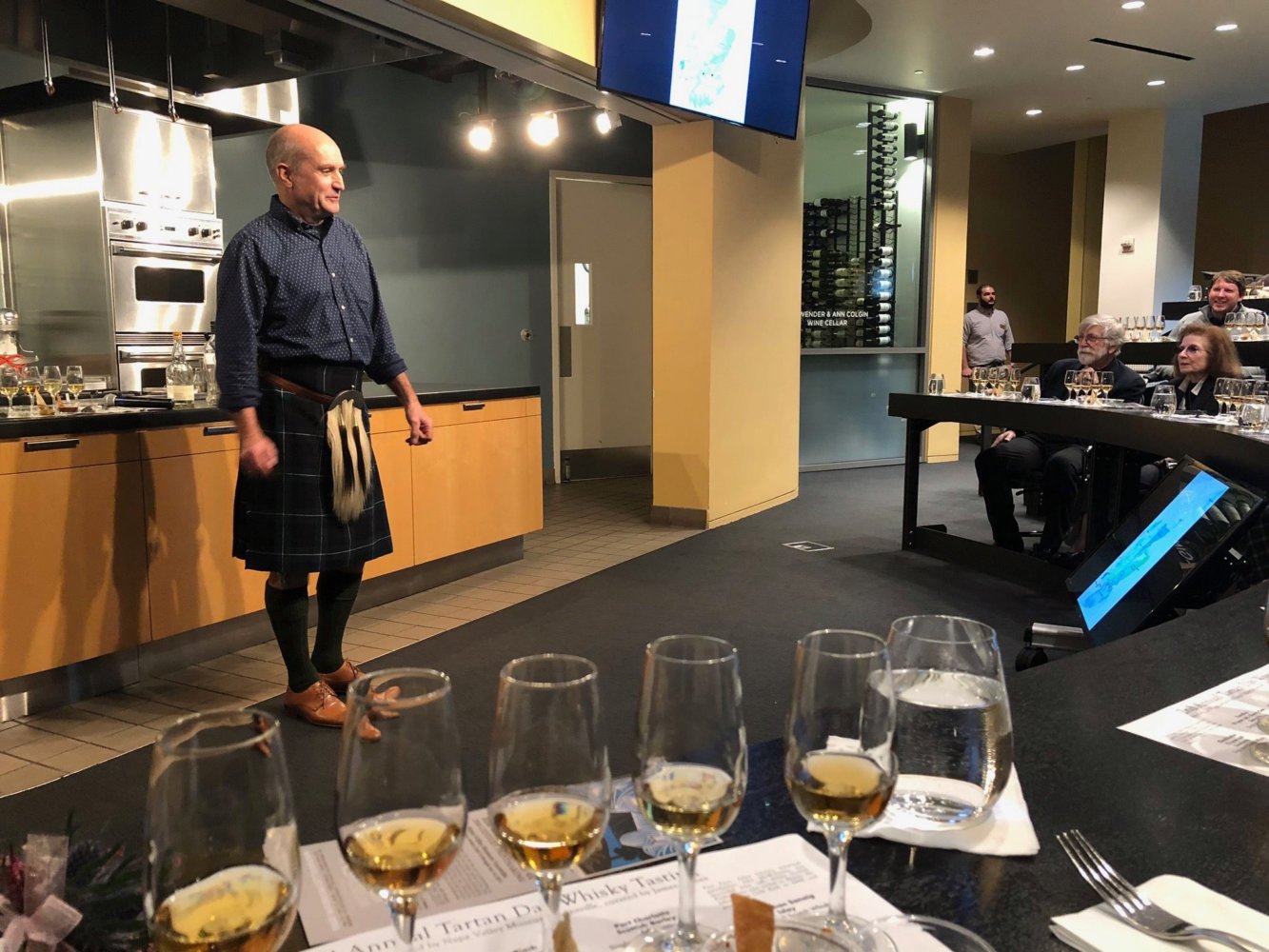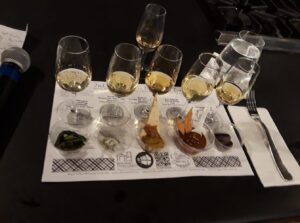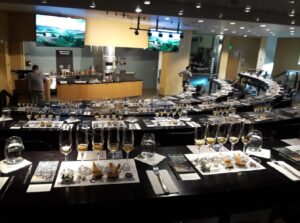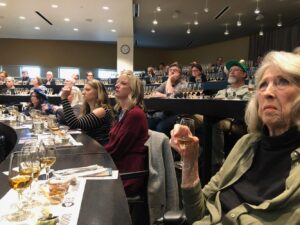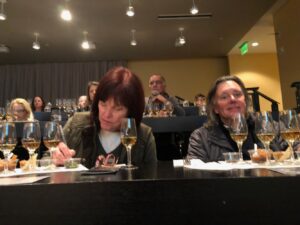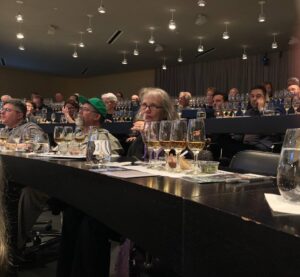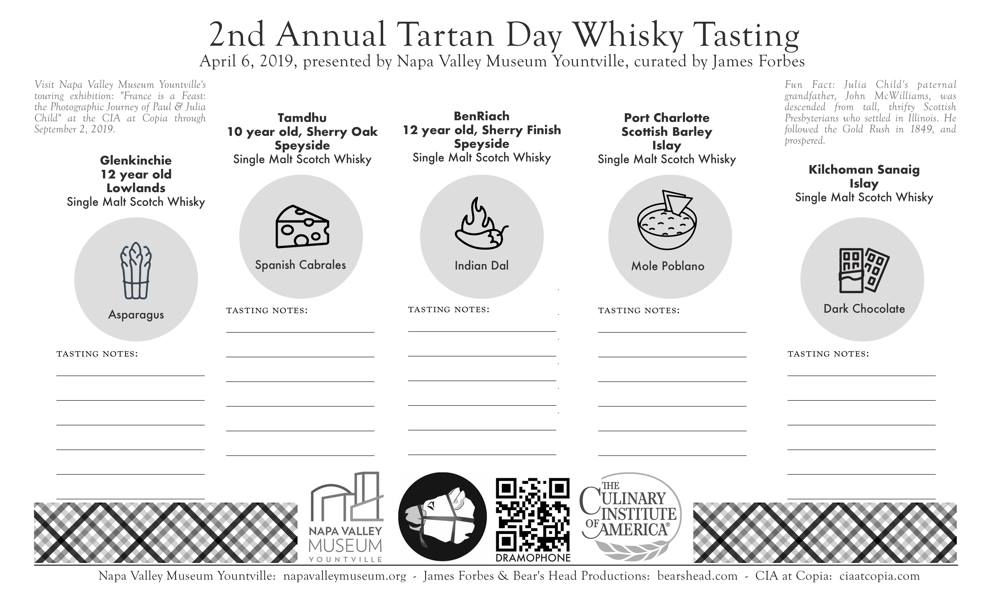 ---
An Evening of Disney Jazz with Mike Greensill
March 1, 2019
plus Carla Kaufman – special guest vocalist Tori Anna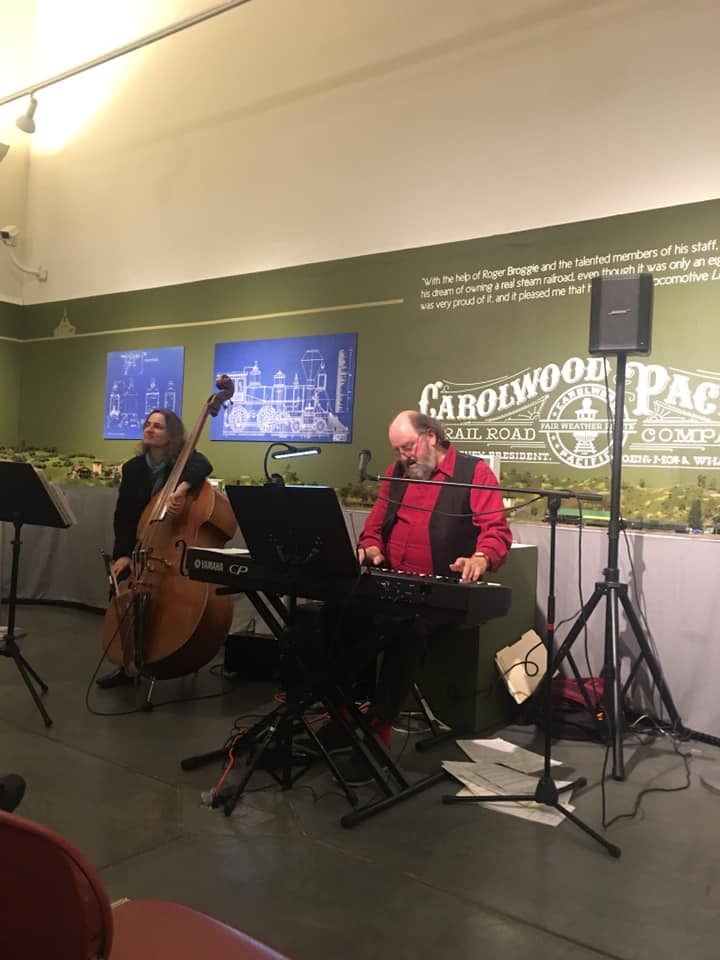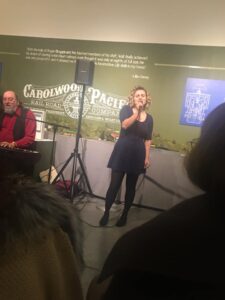 Thanks to all the cats (and kittens) who turned out last night to swing to some Disney and train-themed jazz, laid down by the incomparable Mike Greensill and Carla Kaufman, with a surprise performance by the delightful Tori Anna Sophia. And thanks to Gen 7 Wines – Brookside Winery LLC and the Museum's volunteers and staffers who kept the joint jumpin'. (plus Iren Aslanian Jenny for the great photos!).
For more great music from Mike Greensill, visit his website http://www.mikegreensill.com
---
Thank you for attending our Splurge-Worthy Whiskies event with James Forbes. We were so grateful for all of your enthusiasm – and great questions. Mark your calendars for Tartan Day 2019: April 6, for another sure-to-be-sold-out-Scotch event! Follow us on Facebook or Sign up for our Newsletter to get notified when tickets go on sale.
If you are interested in splurging on whiskies, please don't forget our sponsors:
Bounty Hunter Rare Wine & Spirits: contact their "Wine Scout" Lee Reinsimar at 707.260.0940 or visit them at www.bountyhunterwine.com. And thank you to Duncan Taylor for the glasses and great drams (www.duncantaylor.com)

To learn more about single malt whiskies, don't forget to download the Dramophone app from Bearshead, James Forbes essential guide to Scotch: www.bearshead.com
The scotch whiskies we sampled included:
Black Bull 12 yr from Duncan Taylor Blended Scotch Whisky
The Macallan Rare Case Single Malt Scotch Whisky Speyside
The Octave 2002 Bunnahabhain 15 yr Single Malt Whisky Islay
1992 Glenrothes 22yr Old Vintage Cask Single Malt Whisky Speyside
1994 Gordon & MacPhail 22 yr Ledaig, Bounty Hunter Privae Selection Cask Strength Single Malt Whisky Mull

Slante Mhath!


---
In Conversation: Compassionate Action with Peter Coyote & Dick Grace
October 19, 2018
Napa Valley Museum Yountville continued its popular "In Conversation" series of speaking events with "Compassionate Action," a discussion of how to turn our individual compassion into positive action for the benefit of others, our world and ourselves. Actor and activist Peter Coyote joined his friend: vintner and humanitarian Dick Grace, for a frank and lively exchange of ideas about channeling frustration into renewed energy, turning anger into empathy, and how to avoid feeling overwhelmed by the scope of the challenges facing us by making small steps individually, or as part of a larger movement, to build the foundation for lasting change.
More about the event and the speakers HERE
Edited highlights of the event:
Dick Grace & Peter Coyote at Napa Valley Museum, Yountville, California. October 19th, 2018
Full event video:
https://youtu.be/zZ-TxiiaEXI
Videos by James Forbes of Bearshead Productions
A Message from Napa Valley Museum Yountville:
Thank you for attending our Compassionate Action event with Peter Coyote and Dick Grace, and for making it such a memorable evening for us all. We hope that you will take some bit of inspiration from the evening and carry it forward to create positive change in your community and the world. By attending this event, you have supported our Museum's arts and education programs, for which we are grateful!
We hope you'll want to continue to be part of the conversation. Please consdier joining our Museum as a Member or Donating online at www.napavalleymuseum.org.  Meanwhile if you are interested in reading more from Peter Coyote, please visit his Amazon store page or his website at www.petercoyote.com.
And hopefully you picked up one of Dick Grace's books while you were here. To learn more about Dick's extraordinary compassion and to support his work, please visit http://gracefamilyfoundation.org.
We are grateful for your support of our nonprofit Museum. You can sign up for our newsletter online on our website at www.napavalleymuseum.org or follow us on Facebook at www.facebook.com/NapaValleyMuseumYountville.
Thank you for your Compassion!
Napa Valley Museum Yountville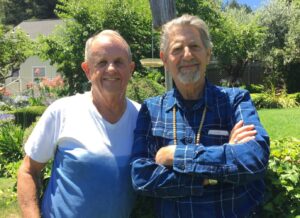 Dick Grace and Peter Coyote at Grace Family Vineyards, St. Helena, July 17, 2018