New Event! California Road Trippin'
History Gallery
October 7, 2023
■
October 7, 2023
It's a Mid-Century Modern Mini Conference at Napa Valley Museum Yountville
Saturday October 7 from 1 to 4 pm
FREE with Museum Admission
On Saturday October 7th from 1pm-4pm meet Nut Tree author Diane Zimmerman, Disneyland Hotel historian and author Donald W. Ballard., filmmaker and Creative Director at Meta Alix Tyler, plus The Great California Road Trip 1962 curator Andrew Danish.
California Road Trippin'
Napa Valley Museum Yountville, History Gallery
Free with Museum Admission
Refreshments Courtesy of Fever-Tree.
Afternoon Schedule:
1:00pm: Personal family stories of the Nut Tree Roadside Attraction with Diane P. Zimmerman
2:00pm: Exclusive look at the history of the Disneyland Hotel with Donald W. Ballard.
3:00pm: The Weird and Wonderful World of Roadside Attractions with Alix Tyler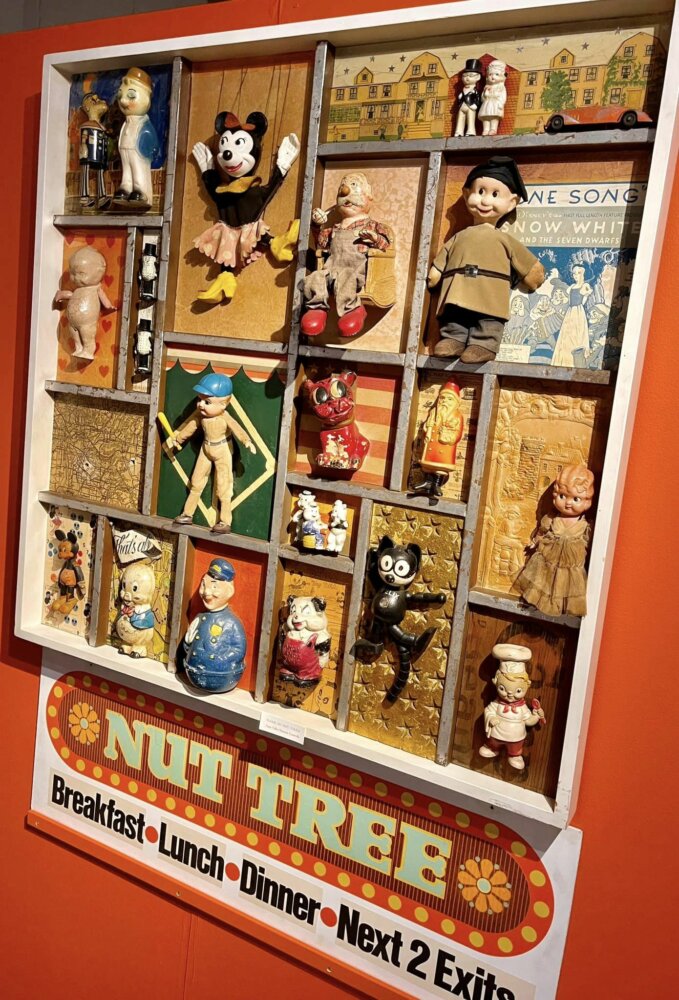 Diane Power Zimmerman, a fifth generation Solano County resident, grew up immersed in a family business called Nut Tree. She draws from her deep roots in Northern California to tell a story of a unique twentieth century business in her latest book, Nut Tree: From a California Ranch to a Design, Food, and Hospitality Icon. She chronicles the seventy-five year history of the business and describes how her five siblings and eleven cousins began work at age twelve. Diane subsequently worked in every department.
Donald W. Ballard, researched the history and legacy of the Disneyland Hotel for many years. Since the 1990s he has been compiling many vintage paper items, photographs, magazines and souvenirs from the Hotel's rich history. This fascination has led him to craft a website Magical Hotel and multiple books on the hotel including Disneyland Hotel: the Early Years and Disneyland Hotel: 1954-1959. Through his website and books Ballard hopes to rekindle your fond memories of happy times spent at the original Disneyland® Hotel.
Alix Tyler is a time traveling photographer, filmmaker and Creative Director at Meta. A self-proclaimed maximalist, her passions include vintage clothing, mid century design and live music. She has a special fondness for the 60s and 70s. Alix spent nearly every childhood summer driving cross country with her family from Michigan to California, so she knows the delight of seeing that "Next Exit!" sign.
In the Museum Store:
Find books by the speakers and others on California's roadside attractions
(Thanks Whylee Raven for the exhibition photographs)