More Compassionate Action: Video Now Online
Main Gallery
April 7, 2023
■
April 7, 2023
Watch the full video replay of:
More Compassionate Action, with Peter Coyote and Dick Grace
taped Friday, April 7 from 5:30-7:30
©napavalleymuseum all rights reserved

Video of the Event now available online!
A video of the April 7, 2023 discussion with Peter Coyote and Dick Grace at the Napa Valley Museum Yountville. Visit our website at napavalleymuseum.org for more information.
Tickets $20 Members; $35 Non-Members
This event is sold out; join the waitlist at Eventbrite: https://www.eventbrite.com/e/more-compassionate-action-tickets-588618763567
Includes Admission to the exhibitions: Jeff Bridges: Pictures and Susan Bridges: Inside Heaven's Gate
Wines by Jessup Cellars!
Our sold-out 2018 speaking event got a rerun in 2023 – and sold out in 48 hours! Peter Coyote and Dick Grace returned for More Compassionate Action, an evening dedicated to compassion and collaboration. You can watch the full event video here.
About More Compassionate Action
Napa Valley Museum Yountville continues its "In Conversation" series of speaking events with More Compassionate Action, a discussion of how to turn our individual compassion into positive action for the benefit of others, our world, and ourselves. Actor and activist Peter Coyote will join his friend: vintner and humanitarian Dick Grace, for a frank and lively exchange of ideas, this time focusing on the radical act of embracing hope and optimism. In a post-lockdown, socially-distanced world, are we more divided than ever? The speakers will discuss how we can work collaboratively to create lasting change, and ensure that the "new normal" enables a better and more equitable future for all.

Coyote and Grace are longtime collaborators in compassion who have travelled and participated in philanthropic projects together in China, Mongolia, Tibet and Nepal. Coyote, an ordained Zen Priest, comes at compassion from a more structured approach based on extensive study and rigorous practice. Grace, by contrast, although also a Buddhist, relies more on instinct and emotion. Says Coyote: "I think Dick's practice is a total immersion in compassion." The two share a profound commitment to kindness, to being present, and to carrying their spiritual commitments forward into concrete positive action. Says Grace: "a lot of Buddhists spend their time sitting on cushions staring at flames, but what you do with your life is much more important. Too many of us keep our spirituality as an abstract thing rather than living it." Through this "More Compassionate Action" event, these two extraordinary men will share their experiences and insights on lives lived with a commitment to compassion, and answer questions from those seeking to do the same.

Copies of Peter Coyote's books will be available for purchase and signing.
Limited copies of The Opened Heart — Dick Grace in His Own Words, will also be available.
Wine tasting generously sponsored by Jessup Cellars of Yountville.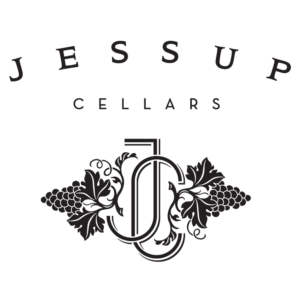 Proceeds benefit the Napa Valley Museum Yountville, a 501c3 nonprofit, and its arts education programs.
To revisit our 2018 Compassionate Action event, and watch video of the speakers, click here!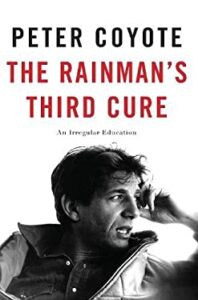 Peter Coyote (born Robert Peter Cohon; October 10, 1941) is an American actor, director, screenwriter, author and narrator of films, theatre, television, and audiobooks. He worked on films such as E.T. the Extra-Terrestrial (1982), Cross Creek (1983), Jagged Edge (1985), Bitter Moon (1992), Kika (1993), Patch Adams(1998), Erin Brockovich (2000), A Walk to Remember (2002), and Femme Fatale (2002).
Coyote's voice work includes his narration for the opening ceremony of the 2002 Winter Olympics and Apple's iPad Retina Display campaign. He narrated the PBS series The Pacific Century (1992), winning an Emmy, and eleven documentaries directed or produced by Ken Burns: The West (1996), The National Parks: America's Best Idea (2009), Prohibition (2011), The Dust Bowl (2012), The Roosevelts: An Intimate History(2014), The Vietnam War (2017), The Mayo Clinic: Faith–Hope–Science (2018), Country Music (2019), Hemingway (2021), Benjamin Franklin (2022), and The U.S. and the Holocaust (2022). He won a Primetime Emmy Award for Outstanding Narrator in 2015 for his work on The Roosevelts.
Coyote was one of the founders of the Diggers, an anarchist improv group active in Haight-Ashbury during the mid-1960s, including the Summer of Love. Coyote was also an actor, writer and director with the San Francisco Mime Troupe from which the Diggers evolved; his prominence in the San Francisco counterculturescene led to his being interviewed for the book Voices from the Love Generation. He acted in and directed the first cross-country tour of The Minstrel Show, and his play Olive Pits, co-authored with Mime Troupe member Peter Berg, won the troupe an Obie Award from The Village Voice. Coyote became a member, and later chairman, of the California Arts Council from 1975 to 1983. In the late 1970s, he shifted from acting on stage to acting in films. In the 1990s and 2000s, he acted in several television shows. He speaks fairly fluent Spanish and French.
Many of Coyote's stories from the 1967 to 1975 counter-culture period are included in his memoir, Sleeping Where I Fall, published by Counterpoint Pressin April 1998. One of the stories incorporated into his book is "Carla's Story," about a 16-year-old mother who lived communally with Coyote, and who, after learning of her husband's murder, became a drug addict, then a prostitute, had her children stolen, and continued to spiral downhill until she turned her life around. This story was published in Zyzzyva, and awarded the 1993–1994 Pushcart Prize. In April 2015, his memoir The Rainman's Third Cure: An Irregular Education was released, where he "provides portraits of mentors that shaped him—including his violent, intimidating father, a bass player, a Mafia Consiglieri, and beat poet Gary Snyder, who introduced him to the practice of Zen." In September 2021, Four Way Books released a collection of Coyote's poetry entitled Tongue of a Crow. The poems span five decades and cover his life as an activist, actor and Zen Buddhist priest.