Meander Through Time – The Living Napa River
History Gallery
April 2, 2022
■
July 31, 2022
Our original History Gallery exhibit explores and celebrates the Napa River and how small changes over time can often have big consequences. It includes a community-curated celebration of the Napa River.
EXTENDED!
From April 2, through July 31, 2022, join us on a journey through the past and present of the Napa River.
For millennia the Napa River has carried life-giving water through the Napa Valley and out to the San Francisco Bay, the largest estuary on America's west coast. Over time the river, and its connected ecology, have changed markedly. This exhibit explores how relatively small changes made to the riparian habitat over time, came with big consequences.
Enjoy the community-curated celebration of the river and how people connect with this living river.
Curated by Joel Kurtz.
Image from Friends of the Napa River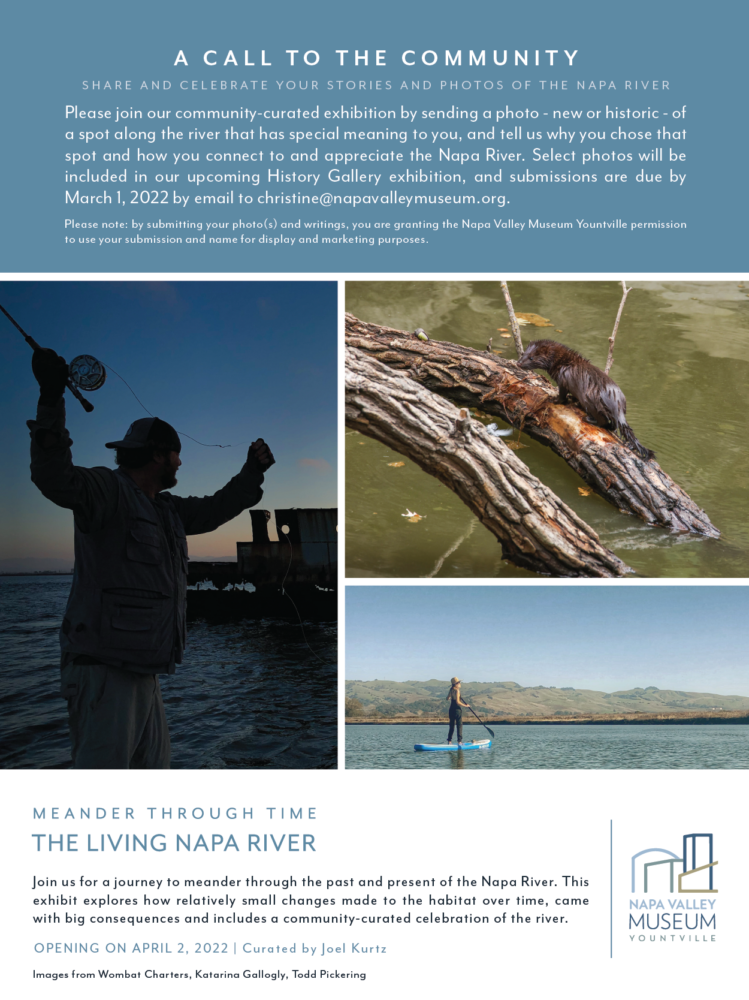 Thanks to the Napa County Board of Supervisors and the Town of Yountville for their generous support.