Remotely Creative – Our 2021 Student Curated Exhibition
Virtual Gallery
May 28, 2021
■
December 31, 2021
Our Annual Student Show, presented with Justin Siena Visual Arts and Arts Council Napa Valley, is now underway!
2021 Schedule:
Call for submissions: March 15
Submissions Close: April 30
Jury review: May 1- May 10
Notification of selections: May 17
Virtual Exhibit opens: May 28
Museum Exhibit and Awards Celebration: TBD (tentatively Saturday, Jun 26, 2021)
The 5th Annual Student Juried Visual Art Exhibition sponsored by Napa Valley Museum Yountville with Justin-Siena Visual arts and Art Council Napa Valley, is open for submissions. The theme is open ended, it is meant to give voice to students during a challenging year, in a world where social distancing, masks, and zoom remote learning have been the new normal. In coping with pain, loss, loneliness and anxiety, there is still a drive to express ourselves, to make art as a form of communication. To this end, teachers and students showed great creativity and flexibility. Art is a valuable path of self-expression. Often a way to cope with unspoken feelings but also to celebrate resilience, success and joy.
Educators: Please encourage students to submit any artwork produced during the pandemic, it does not need to follow a specific prompt. Artwork must be appropriate for all audiences. Our goal is to continue to support visual art students by showcasing their work and acknowledging their creativity, talent and expression. The exhibit is planned as a virtual gallery, initially, with the possibility of an in house exhibit in the summer, to be determined, due to California restriction modifications.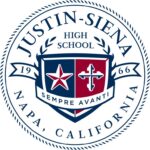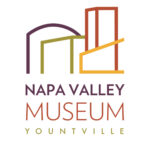 For questions, please contact:
Monica Jacobson, art instructor at Justin-Siena High School
mjacobson@justin-siena.org
or
Napa Valley Museum Yountville
info@NapaValleyMuseum.org
https://napavalleymuseum.org/