Trashed and Treasured
Main Gallery
December 12, 2015
■
March 27, 2016
Artwork from the Recology Artist in Residence Program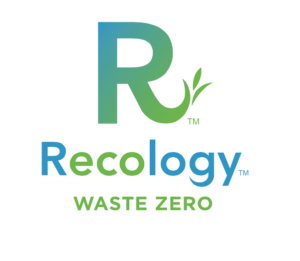 Since 1990, over 150 professional artists and twenty student artists have completed residencies at the Recology Solid Waste Transfer and Recycling Center. This one-of-a-kind program supports artists working with recycled materials to promote new ways of thinking about art and the environment. Conceived by artist and activist Jo Hanson, the program was the most innovative component of an education initiative to encourage people to recycle. Now, twenty-five years later, the program has garnered international attention and has grown to include an Environmental Learning Center, an extensive public tour program, a three-acre sculpture garden, and off-site exhibitions such as this one.
Trashed and Treasured will feature work from Recology's significant collection of alumni artists. Using materials ranging from zip ties and wall lathe to discarded fabrics and spray paint artists confront issues of economic disparity, forgotten histories, and the human need to create order and meaning. Rescuing broken chairs, artist Calder Yates performs quick, 3 Minute Repairs, that render the chairs dubiously useful with improvised legs and supporting straps. Julia Goodman explores the history of rag paper production with a specific focus on the San Francisco recycling facility. By embossing the names of women whose job it was to gather and sort rags for recycle, Goodman honors those whom history might have forgotten. Inspired by midcentury modernist design, Stephanie Syjuco creates tongue-in-cheek recycled replicas of furniture, wall hangings, and leather chairs that serve to highlight economic disparity. These pieces, among many others from participating artists will be on view in this thought-provoking and environmentally conscious group show.
By displaying the artistic potential of often-wasted reusable materials, this exhibition will inspire creativity, resourcefulness, and action toward a more sustainable future.
Artists: Estelle Akamine, Tamara Albaitis, Michael Arcega, Val Britton, Beau Buck, Benjamin Cowden, Lauren DiCioccio, Julia Goodman, Matthew Gottschalk, Jeff Hantman, Jamil Hellu, David Hevel, Barbara Holmes, Andrew Junge, Jane Kim, Samuel Levi Jones, Ma Li, Kara Maria, Jenny Odell, Ferris Plock, Hannah Quinn, Bill Russell, Stephanie Syjuco, Shushan Tesfuzigta, Niki Ulehla, Amy Wilson Faville, Calder Yates, Imin Yeh.
---
Mini Workshop with the Bureau of Linguistical Reality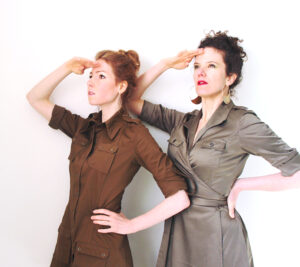 Saturday, February 20
4-5:30pm
$5 for Members/$10 for NonMembers
Co-create new words for undefined phenomena related to climate change. Led by artists Alicia Escott and Heidi Quante.
Call 707.944.0500 to or visit our Tickets & RSVP page to sign up!
For more information ->
---
Selected Artwork Images
This exhibition is sponsored in part by Napa Recycling & Waste Services and the City of Napa