Veterans Home History Case
Don and Lonne Carr History Gallery
Returning in December: our permanent history case dedicated to the California Veterans Home Yountville
plus a rotating exhibition of art and artifacts from the Veterans Home collection
Our History Cases are on tour to Napa; the Veterans Home case will return to public display when the History Gallery reopens in December.
This brand new permanent display in our History Gallery will educate visitors about the history and contributions of the California Veterans Home in Yountville, founded in 1884 and the largest of its kind in the United States. The display will also include rotating art and artifacts from the Veterans Home's own collection, including rare mementos like WWII "sweetheart pillows," uniforms, medals, letters and photographs evidencing the lives of the Home's resident Veterans, which currently includes over 1200 veterans of World War II, Korean War, Vietnam War, Gulf War, War in Afghanistan, and Operation Enduring Freedom/Operation Iraqi Freedom.
Curated in partnership with the California Veterans Home in Yountville.
Made possible by a collaboration with the Friends of the Lincoln Theater and by the support of the Napa County Board of Supervisors and the Wells Fargo Foundation
OPENING CELEBRATION:
On June 13, 2019, the Napa Valley Museum Yountville welcomed special guests to celebrate the opening of the Museum's Veterans Home History Case display. This permanent exhibition case, which was funded by a grant from the Napa County Board of Supervisors and the Wells Fargo Foundation, will provide a home for a rotating display of photographs, objects and artwork celebrating the history and contributions of the Veterans Home of California, Yountville. It currently includes the "crown jewel" of the Home's own archives: a Congressional Medal of Honor awarded to Colonel Nelson Holderman for his bravery in one of World War I's most famous battles: the siege of the "Lost Battalion." Captain Holderman was commandant of the Veterans Home in Yountville for 30 years, and it was re-named in his honor.
The exhibit was curated by a team led by Veterans Home Senior Librarian Jennifer Allen and the Museum's Manager of Exhibitions & Programs Ariel Loraine. Guests at the opening included California Veterans Home Yountville Administrator Fred Just, Museum Board of Trustee President Ronda Schaer, and Wells Fargo Foundation representatives Pam Rubio and her husband, Vietnam Veteran Chris Rubio. The current display, which also features large-scale photographs and objects on loan from the Home, will be featured at the Museum through July 7; a newly curated case will debut in November of 2019.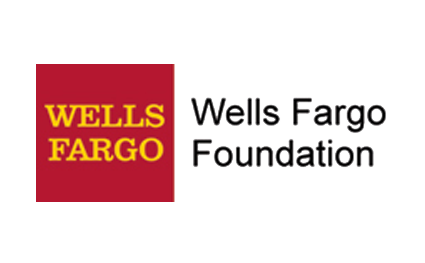 All photos below by MJ Schaer-Photography