Elvis Blue Hawaii Celebration & Wedding Vow Renewals
Museum Terrace
August 19, 2023
■
August 19, 2023
Dreams Come True, in Blue Hawaii…
Elvis Blue Hawaii Celebration & Wedding Vow Renewals
Saturday, August 19, 2023, from 5-8:00 pm

featured image: Elvis & Priscilla Presley wed on May 1, 1967 in Las Vegas, NV
Tickets on sale at
TICKET LINK
now!
Join "Elvis" in paradise for a tropical celebration at the Napa Valley Museum Yountville's "Elvis Blue Hawaii Celebration & Wedding Vow Renewals" on Saturday, August 19, 2023, from 5-8:00 pm. Celebrate Napa Valley Museum Yountville's popular Main Gallery exhibition: "Tiki Dreams: From Far-Away Fantasy to Pop-Culture Phenomenon."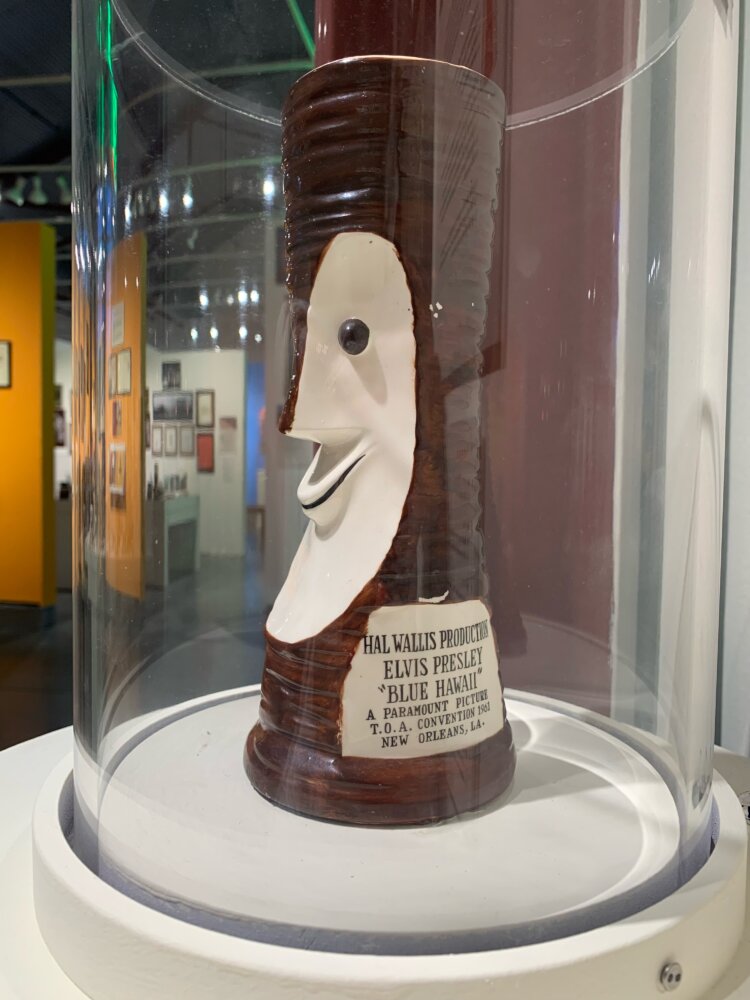 We're All Shook Up by this thrilling line-up of events on our patio and in the galleries:
Experience a live musical performance by Elvis Tribute Artist Johnny Reno
Is your honey a hot Hunk of Burning Love? Let Elvis renew your wedding vows or commitment in our group ceremony, or even legally marry you
Are You Lonesome Tonight? Feel free to formalize your commitment to yourself
Enjoy pupus and cocktail tastings from Wilfred's Tiki Lounge, plus exceptional wines by Jean-Charles Boisset, and mocktails, all within our tropical "Blue Hawaii" setting
You could be a winner! Explore our raffle lots including: a weekend at Napa Valley's luxurious Ink House inn – where Elvis himself stayed in 1960 during the filming of "Wild in the Country," and other valuable prizes, all to benefit our 501c3 nonprofit
Dress like Elvis and Priscilla, or rock your favorite aloha shirt and muumuu
Includes Main Gallery Admission to "Tiki Dreams" curated by Tiki Oasis
Don't Be Cruel…It's Now or Never to support arts and education in your community!
TICKETS: August 19 "Elvis Blue Hawaii Celebration & Wedding Vow Renewals"
Tickets are $40 for Napa Valley Museum Members and $50 for Non-Members, Click to Purchase: available now!
Purchase a special "Love Me Tender" Wedding Vow Renewal package, including a group vow renewal, photo with "Elvis," Vow Renewal Certificate, and Special Lei's for two. $50 per couple, available at the event or purchase with Tickets. Weddings can be arranged too! Contact info@napavalleymuseum.org for more information.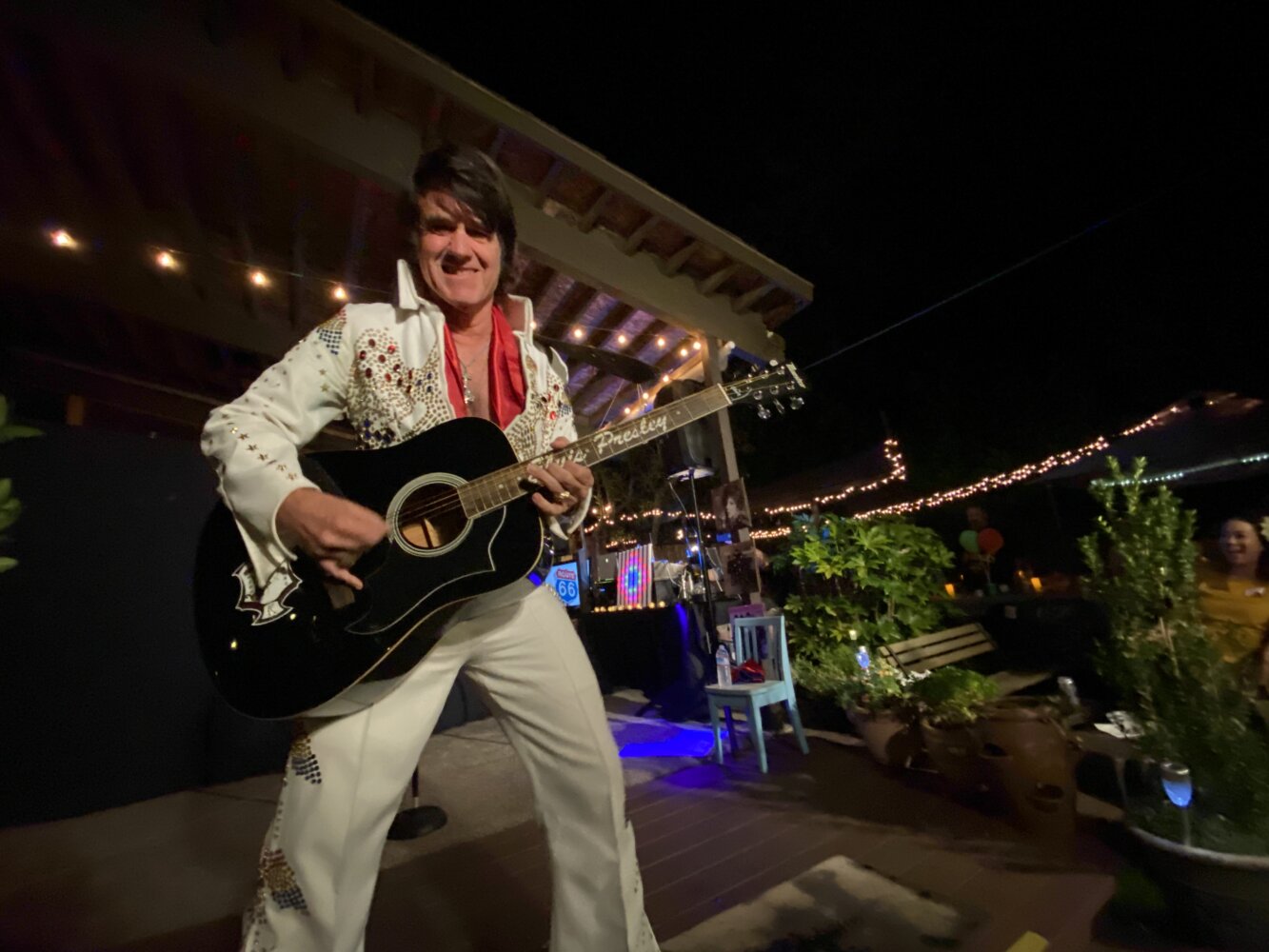 Tickets include admission to the Museum's three current exhibitions:
TIKI DREAMS: From Far-Away Fantasy to Pop-Culture Phenomenon. This immersive exhibition, curated by Baby Doe and Otto von Stroheim of Tiki Oasis, illustrates how California's iconic tiki lounges and restaurants, including many in the Bay Area, inspired a global art and design movement
The Great California Road Trip 1962, a nostalgic look back at travel by car in California, highlighting major roadside attractions, diners and restaurants plus iconic hotels and motels: and
Napa Valley Museum Mini-Masterpieces, featuring original works for sale to benefit the museum's nonprofit arts education programs
Suspicious Minds… please note: Elvis impersonator will be live, pre-recorded music, legal marriage subject to requirements, wedding and vow renewal packages – including certificate and photo with Elvis – priced separately from event admission: $50 per couple. All ages welcome but must be 21 or older for alcohol tastings, or we'll be doing the Jailhouse Rock. No Hound dogs allowed.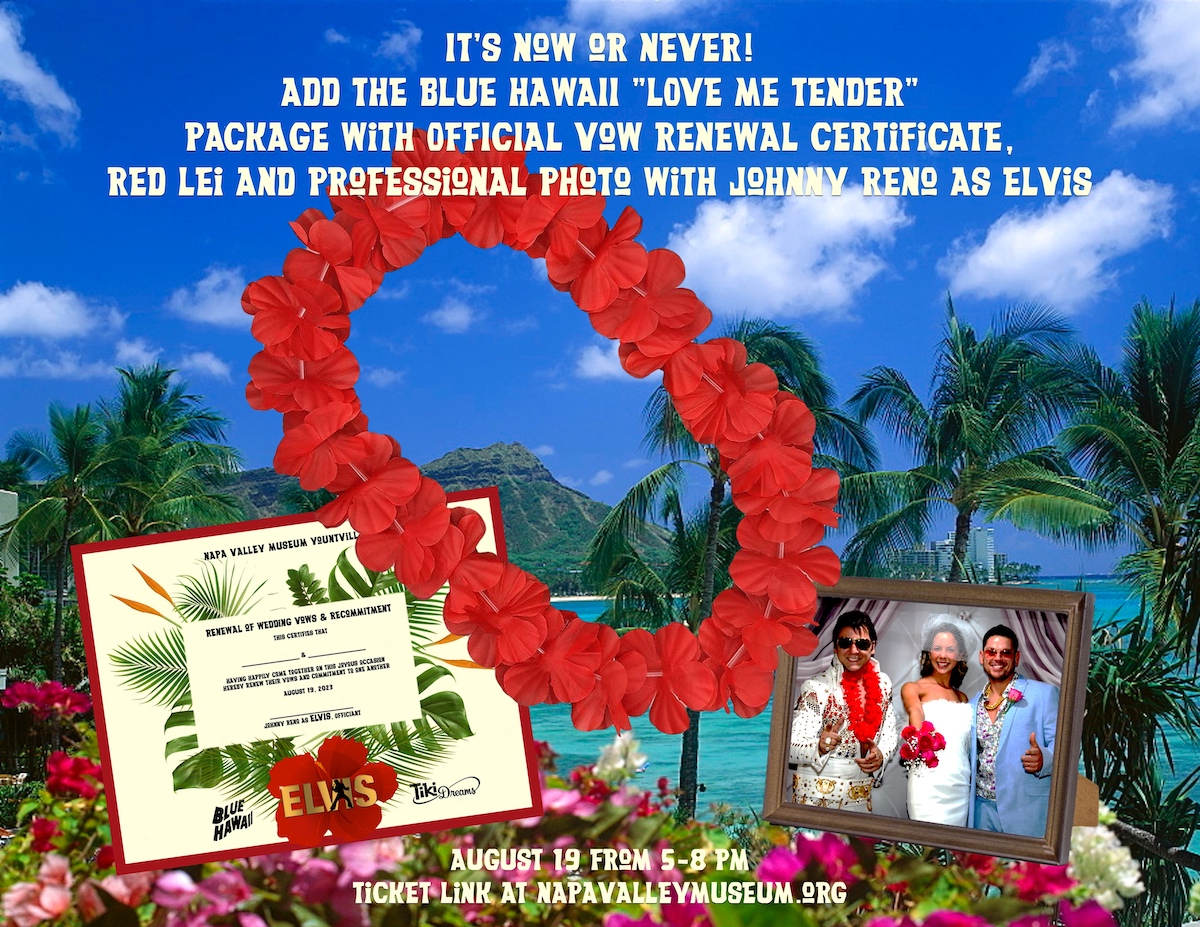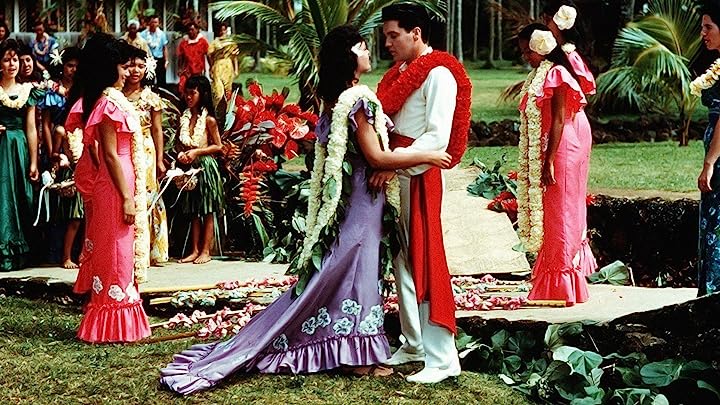 Thanks to our partners and sponsors!