Making HERstory: Today, Tomorrow and Yesterday – Reclaiming women in the arts
Main Gallery
October 26, 2019
■
October 27, 2019
October 26 & 27, 2019
A FREE two-day exploration with speakers, films, music and exhibits on the importance, influence and challenges for women in the history of modern art, presented in partnership with the Lincoln Theater. FREE Opening Reception at the Museum on October 26 at 5 pm; requested donations benefit the Napa Valley Museum. Capacity limited – Please Reserve your tickets by clicking on the Reserve Tickets button below!
UPDATE SUNDAY OCTOBER 27 AT 9:40 AM
POWER IS OFF AT THE MUSEUM AND THEATER
TODAY'S CONFERENCE EVENTS ARE CANCELLED
WE WILL REOPEN THE MUSEUM TODAY SHOULD POWER BE RESTORED IN TIME – THE YELLOW POWER STATUS BAR CONFIRMS OUR POWER STATUS.
THANK YOU AND STAY SAFE!
Featured image: Juanita Guccione (U.S.A., 1904-1999), "Reflections" c. 1937 gouache on paper
To celebrate the Napa Valley Museum Yountville's new exhibition Otherwhere: Juanita Guccione  and our upcoming exhibition Modern Women | Modern Vision: Works from the Bank of America Collection, the Napa Valley Museum Yountville presents the conference Making HERstory: Today, Tomorrow and Yesterday – Reclaiming women in the arts, presented in partnership with the Lincoln Theater (which is adjacent to the Museum in Yountville). The conference is FREE including all speaking events, book signings, symposia and exhibitions. Donation suggested for the Opening Reception; Ticketed Early Music Concert at Lincoln Theater on October 27 at 5 pm; tickets $25.
Both an academic symposium and a weekend of entertaining and engaging events, the conference will include the pop-up exhibition Le Femmes Surréalistes, a curated tour of our current exhibitions, plus documentary films and panel discussions featuring top curators and respected scholars in dialogue about reclaiming women in history. Highlights include:
– Pop-Up Exhibition Les Femmes Surréalistes:  the Museum will present an exceptional pop-up exhibit in its Spotlight Gallery featuring the original paintings of Frida Kahlo, Leonora Carrington, and Leonor Fini among others. Read more about the exhibit HERE.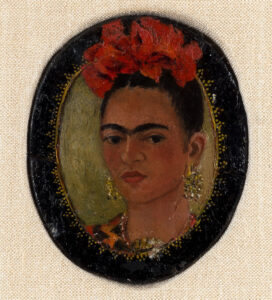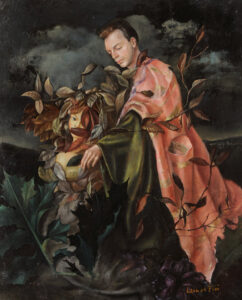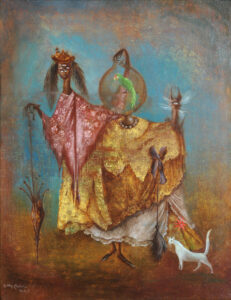 – Curated Tour: meet the guest curator, Kendy Genovese and the authors of the new book on Juanita Guccione for an insightful tour of the exhibition.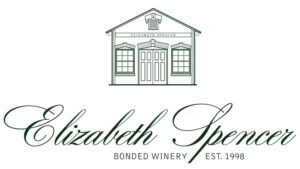 – Opening Reception: On October 26 at 5 pm, convene at the Museum with like-minded colleagues to launch the conference and celebrate women in the arts. Enjoy beverages, light bites and brilliant conversation with you fellow participants. Requested donations during the event will benefit the Napa Valley Museum's nonprofit arts and education programs. Wines for purchase provided by Elizabeth Spencer Winery of Rutherford. Capacity limited – please reserve your tickets now!

– Panel Discussions: top international curators, collectors, leading academics and thought-provoking artists will discuss the importance, immediacy and challenges of reclaiming of women in the arts today. Panels include  Women and Surrealism in Latin America, HERstory – reclaiming the history we were written out of, and Discovering Juanita Guccione: The Amazons and Astral Awakening.
– Films: two award-winning documentaries will set the stage for our conference. !WAR Women Art Revolution directed by local artist Lynn Hershman Leeson the film details major developments in women's art through the 1970s and explores how the tenacity and courage of these pioneering artists resulted in what is now widely regarded as the most significant art movement of the late 20th century and Gloria's Call, a short documentary film by Cheri Gaulke tells the story of respected feminist and scholar Gloria Orenstein  who recently received the lifetime achievement award from the Women's Caucus for the Arts. Post-Screening Q&A with Gloria Orenstein  (See Trailers below)
– Early Music Concert: the conference closes on October 27 with a 5 pm Lincoln Theater concert featuring compelling chamber works by women composers performed by Violet Grgich and her ensemble. More information about the concert is below. Ticket Cost $25, available on the Lincoln Theater website at www.lincolntheater.org.
Free Events include two extraordinary films on women in the arts – watch the trailers here:
This trailer represents a short film produced in 2018 titled "Gloria's Call." In 1971, graduate student Gloria Orenstein received a call from Surrealist artist Leonora Carrington that sparked a lifelong journey into art, ecofeminism and shamanism. The short film, Gloria's Call, uses art, animation and storytelling to celebrate this wild adventure from the cafes of Paris to the mountaintops of Samiland.
An entertaining and revelatory "secret history" of Feminist Art, !Women Art Revolution deftly illuminates this under-explored movement through conversations, observations, archival footage and works of visionary artists, historians, curators and critics.
This conference is made possible by a grant from the Napa County Board of Supervisors, the members and supporters of the Napa Valley Museum and the Lincoln Theater Foundation.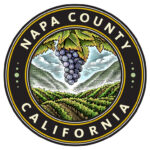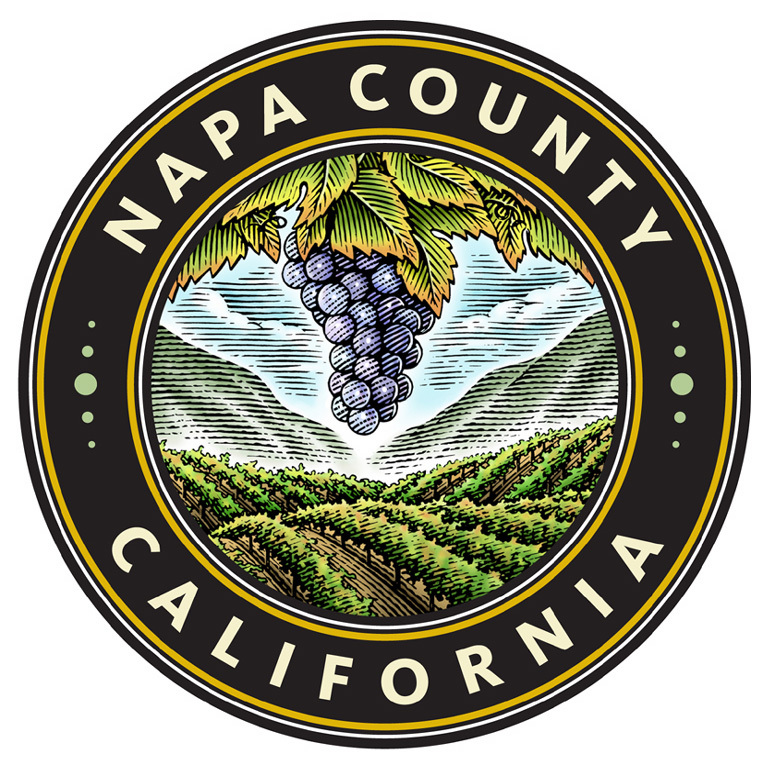 ---
SPEAKER BIOGRAPHIES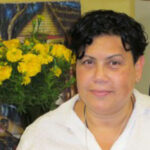 SUSAN L. ABERTH is the Edith C. Blum Professor of the Art History and Visual Culture Program at Bard College. She received her M.A. from the Institute of Fine Arts, New York University, and her Ph.D. from the Graduate Center, City University of New York. In addition to her 2004 book Leonora Carrington: Surrealism, Alchemy and Art (Lund Humphries), she has contributed to Seeking the Marvelous: Ithell Colquhoun, British Women and Surrealism (Fulgur Press, 2020), Agnes Pelton: Desert Transcendentalist (Phoenix Art Museum, 2019), Surrealism, Occultism and Politics: In Search of the Marvelous (Routledge Press, 2018), Leonora Carrington: Cuentos Magicos (Museo de Arte Moderno & INBA, Mexico City, 2018), Unpacking: The Marciano Collection (Delmonico Books, Prestel, 2017), and Leonora Carrington and the International Avant-Garde (Manchester University Press, 2017), as well as to Abraxas: International Journal of Esoteric Studies, Black Mirror, and Journal of Surrealism of the Americas.
TERE ARCQ is an Art Historian and independent curator based in Mexico City and specialized and Women Artists and Surrealism in Mexico. She worked as Chief Curator at the Museo de Art Moderno (MAM) in Mexico from 2003-2008 and since then she has organized various exhibitions among them Remedios Varo. Five Keys, and Alice Rahon. A Surrealist in Mexicofor MAM; Surreal Friends: Leonora Carrington, Remedios Varo and Kati Horna, for the Pallant House in Chichester and Norwick in England; In Wonderland. The Adventures of Women Surrealists in Mexico and the United Statesat the Los Angeles County Museum of Art, the Musée Nationale des Beaux-Arts in Quebec, and MAM; Frida Kahlo. Connections with Surrealist Women Artists in Mexicofor the Instituto Tomie Ohtake in Sao Paulo, and Fundación La Caixa in Rio de Janeiro and Brasilia. Her latest exhibitions are Leonora Carrington. Magical Tales, a retrospective at MAM and MARCO (Monterrey) and Surrealism in Mexico for Di Donna Galleries.  She is currently advising various museum shows on Surrealism and Women. In collaboration with Susan Aberth she is writing two books, one on Carrington´s Tarot and the other on Carrington and Varo´s creative collaboration.  She is co-curating a Carrington retrospective for the MAPFRE Foundation in Madrid and the ARKEN Museum in Denmark opening in the fall of 2020.
ILENE SUSAN FORT formerly Senior Curator of American Art, and the Gail and John Liebes Curator of American Art, Los Angeles County Museum of Art (LACMA), is now Curator Emerita at LACMA and Senior Scholar at the Center for Women in the Arts and Humanities at Rutgers University, 2018–2019. She received her Ph.D. from the Graduate Center of the City University of New York and has organized many exhibitions and written several catalogues, articles and essays in her 34-year tenure at the museum. Some of her most important recent publications includeManly Pursuits: Writings on the Sporting Images of Thomas Eakins; Obras Maestras, 1750–1950, Pintura, Estadounidense del Museo de Arte del Condado de Los Angeles; Made in California: Art, Image and Identity, 1900– 2000; and The Figure in American Sculpture: A Question of Modernity. In 2012, Fort co-curated the landmark exhibition In Wonderland: The Surrealist Adventures of Women Artists in Mexico and the United States. Both the expansive exhibition and accompanying publication received critical acclaim for providing important historic context and contribution to the relatively unknown women artists of the surrealist movement. She is presently organizing a retrospective of Kay Sage and undertaking research on abstract Surrealism and women after World War II.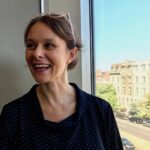 TABITHA MORGAN is Assistant Professor at Community College of Philadelphia. She received her Ph.D. from the University of Massachusetts Amherst in 2012 and focuses her areas of study on turn of the century American and transnational art, indigenous women's cultural ecology, working class and gender studies, as well as community service learning. Dr. Morgan is the recipient of the 2015 Innovation of the Year Award for a Book Crossing and the Big Read grant from the National Endowment of the Arts. Her dissertation, A 'Living Art': Working-Class, Feminist and Transcultural Aesthetics in the United States, Mexico, and Algeria, 1930s, included "'The White Witch': Juanita Guccione's Transcultural Aesthetic of Algeria and Feminist Aesthetic of a Transformative Self," the first academic text written about Guccione.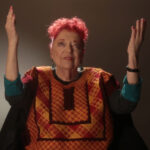 GLORIA FEMAN ORENSTEIN is Professor Emerita in comparative literature and gender studies at the University of Southern California. She received her Ph.D. from New York University and is a pioneer in the field of women of Surrealism, scholarship of ecofeminism in the arts, and shamanism, having also been a student of a shaman from Samiland. She introduced the work of Frida Kahlo to the North American feminists in the 1970s and at the same time befriended Leonora Carrington, who would be a great source of inspiration in her continued studies of Surrealism over the next three decades. Dr. Orenstein is the founding member of the Women's Salon for Literature in New York City and has been included in Feminists Who Changed America, 1963–1975. She is a contributing editor to FEMSPEC, an interdisciplinary feminist journal, and has authored over 100 publications, including her books, The Theater of the Marvelous: Surrealism and the Contemporary Stage; The Reflowering of the Goddess; and Reweaving the World: The Emergence of Ecofeminism. Most recently she contributed to the book In Wonderland: The Surrealist Adventures of Women Artists in Mexico and the United States and has been honored with the 2018 lifetime achievement award by the Women's Art Caucus.
LAWRENCE R. RINDER is the Director of Berkeley Art Museum and Pacific Film Archive (BAM/PFA), a position to which he was appointed in 2008. Previously, he was the Dean of the College at the California College of the Arts in San Francisco. Rinder also served as the Anne and Joel Ehrenkranz Curator of Contemporary Art at the Whitney Museum of American Art where he organized exhibitions including "The American Effect," "BitStreams," the 2002 Whitney Biennial, and "Tim Hawkinson," which was given the 2005 award for best monographic exhibition in a New York museum by the United States chapter of the International Association of Art Critics. Prior to the Whitney, Rinder was founding director of the CCA Wattis Institute for Contemporary Arts, in San Francisco, and served as Assistant Director and Curator for Twentieth-Century Art at the Berkeley Art Museum and Pacific Film Archive. In 2003, Rinder was inducted into the National Register of Peer Professionals of the U.S. General Services Administration, and in 2005, he was appointed to the San Francisco Arts Commission by Mayor Gavin Newsom. Rinder received a B.A. in art from Reed College and an M.A. in art history from Hunter College. He has held teaching positions at UC Berkeley, Columbia University, and Deep Springs College and is currently working on the upcoming exhibition of the surrealist artist Sylvia Fein.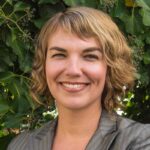 ABIGAIL SUSIK is Associate Professor of Art History at Willamette University in Oregon and co-editor of the forthcoming book on Manchester University Press, Surrealism and Film after 1945: Absolutely Modern Mysteries. She is curator of the exhibition "Alan Glass: Surrealism's Secret" at the Leeds Arts University in 2020, and the author of numerous published articles on surrealism. Susik is a founding board member of the International Study for the Society of Surrealism and co-organizer of its 2018 and 2019 conferences. Her current book project is entitled Surrealist Sabotage and the War on Work.
---
About the Concert: October 27 at 5 pm at the Lincoln Theater
Celebrate the rich and dynamic works of early women composers with a very special chamber music performance by Les Violettes, a Napa-based early music ensemble founded by Violet Grgich and her husband Colin Shipman. This concert will close out a remarkable two day conference: Making HERstory: Today, Tomorrow and Yesterday – Reclaiming Women in the Arts, that is being brought to the Napa Valley by the Napa Valley Museum and Lincoln Theater.
The concert features two groundbreaking composers, Barbara Strozzi and Hildegard of Bingen. These women were not only extraordinary artists, they also had their music printed for public dissemination at a time when women's publications of any sort, whether musical or literary, were rare. Born over 900 years ago, Hildegard of Bingen was a saint, composer and poet. But it's only recently that her songs, writings and remarkable life and visions have been rediscovered. She spent most of her 80-plus years in an obscure hilltop monastery in the Rhineland, yet this remarkable woman left behind a treasure-trove of illuminated manuscripts, scholarly writings and songs written for her nuns to sing at their devotions. Her sublime, life-affirming music offered solace and inspiration in a violent, troubled world. Barbara Strozzi was a renowned singer and composer in Venice in the seventeenth century. She published eight volumes of music during her life. Remarkably, she was able to earn a living for herself and her four children with her art. Her solo vocal music is lyrical and impassioned, with seductive melodies and deliciously pungent harmonies. She was called "the most prolific composer – man or woman – of printed secular vocal music in Venice in the middle of the century."
Tickets for this Chamber Music concert will benefit Lincoln Theater and help support the artist costs. Capacity is limited – please purchase your tickets now!